Anoma team is been providing services to many industries with critical infrastructure and DevOps services.
Anoma believes that " Agile and DevOps are for harnessing Integration, Interaction and Innovation "
DevOps is a way of working that involves people, technologies, and processes in order to meet, if not exceed, customer expectations. Teams in the DevOps lifecycle are focused on delivering value in a safe, quick, and repeatable manner, aided by best practices in Continuous Integration and Continuous Delivery (CI/CD).
This process benefits enterprise cross-functional teams by automating, governing, and securing the entire software delivery process.
DevOps CI/CD best practices make the process of developing, testing, and releasing software more efficient and timelier. DevOps CI/CD services entail delivering and receiving timely feedback on the most recent changes, so it pays to analyze your feedback data to fine-tune your process.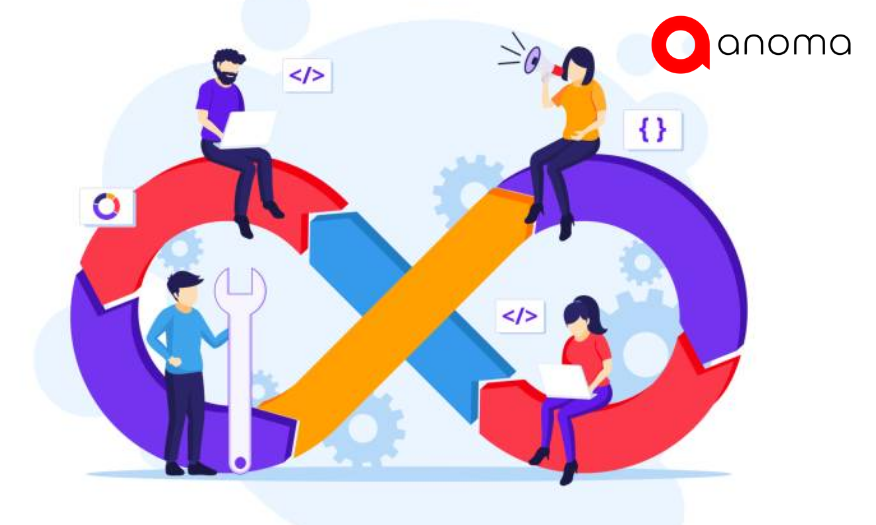 Anoma's DevOps services and integrations with cutting edge tools will create a robust maintence to our clinets infatructure needs. Here are the top five DevOps Integrations you can invest in to help your business grow.
DevOps Tools and Platforms
The goal of implementing best practices of any kind is to achieve the enterprise's goals as efficiently and effectively as possible. The same is true for creating new products or providing customers with DevOps CI/CD services. Enterprises that have implemented CI/CD best practices have more significant results that are perfectly aligned with the organization's business goals.
As a result, it is preferable to seize every opportunity to strengthen and expand your CI/CD practices, thereby creating a virtuous circle of continuous improvement.
Anoma Technologies provides integrated DevOps Services using cutting-edge tools, technologies, and processes.
For custom queries please contact us here