January 20, 2022
Posted by:

anoma_admin

Categories: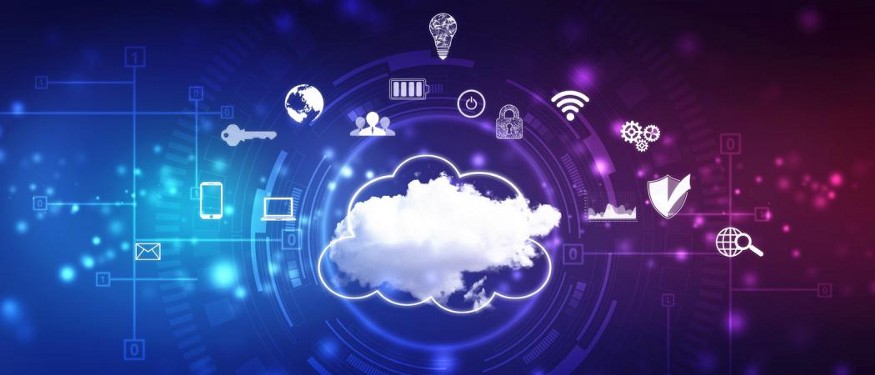 Cloud Computing and Cost-Effective Solutions for your Business
"Cloud computing is a great euphemism for centralization of computer services under one server"
Cloud computing companies such as Microsoft Azure and Amazon Web Services allow you to offload costly IT resources to the cloud. Choosing the proper combination for your business needs might be difficult with so many alternatives. Here are some instances of cloud computing business solutions and how you might implement them this year in your organization.
What are Business Solutions for Cloud Computing?
Let's take a look at the different types of cloud computing:
1. Web-based services:
Instead of a full-fledged application, web-based services enable your company to choose from a variety of web functions. Web-based applications integrate with other parts of your business by using XML, UDDI open standards, and other languages over a protocol backbone.
You can, for example, use web-based services to simplify payroll and account processing. These services enable you to select from a variety of web apps for your company.
Anoma can assist you in establishing a robust and cost-effective Web-based solution for your businesses, as well as deliver the solution via remote satellite development.
2. SaaS:
The most common type of cloud computing is a software as a service (SaaS), which allows multiple cloud tenants to access the same application.
Office 365 is a type of SaaS in which anyone can sign up for a monthly subscription to Microsoft's Office suite of products. A complete solution owned and managed by an IT services provider is provided by SaaS. These solutions are ideal for end-user applications used in day-to-day operations.
3. IaaS:
Infrastructure as a service (IaaS) covers the fundamentals of cloud computing and provides access to network functions, virtual machines, dedicated hardware, and storage space. These technologies form the foundation for your company's operations, SaaS, and other cloud-based services.
Windows Azure and Amazon Web Services are two popular IaaS providers that allow you to outsource infrastructures such as backup and storage space, testing space, and more.
4. PaaS:
PaaS refers to the hardware and operating systems required to deploy and manage cloud applications. By minimizing the effort of managing, planning, acquiring, and maintaining your cloud-based solution, PaaS improves corporate efficiency. PaaS and IaaS go hand in hand since you need a platform to manage your IT infrastructure.
5. Cloud Deployment Solutions:
When deciding which cloud computing solution is best for your company, consider hosted, hybrid, or on-premises solutions. IaaS, SaaS, and PaaS all refer to cloud-based equipment, software, and applications. Let's take a closer look at each of these possibilities and help your business by implementing cloud computing techniques.
6 . Hosted:
A hosted cloud is a complete cloud deployment that includes all of the necessary applications and services. New applications can be developed on low- or high-level infrastructure, and existing apps can be hosted in the cloud. A managed services provider manages, owns, and maintains hosted cloud solutions, which require monthly subscription fees.
7. Hybrid:
In hybrid cloud deployments, on-premises infrastructure and hosted applications are mixed. If you already have an on-premises solution and want to gradually migrate to the cloud, a hybrid cloud is a great option. Hybrid solutions can assist you in growing your business and transitioning to the cloud while connecting your internal systems.
Conclusion:
Cloud computing has become the industry standard for businesses seeking access to software, hardware, and infrastructure resources.
Anoma business solutions enable your company to leverage resources managed and stored in private, secure servers and networks by cloud service providers.
Cloud technologies make backing up and moving network resources and data a breeze. Each type of cloud has its own set of benefits and drawbacks.
Need assistance determining the best cloud computing business solution for your specific situation?
For a free consultation, contact Anoma IT's cloud experts.
Anoma, Your Global Workforce.