February 10, 2022
Posted by:

Author Anoma

Categories: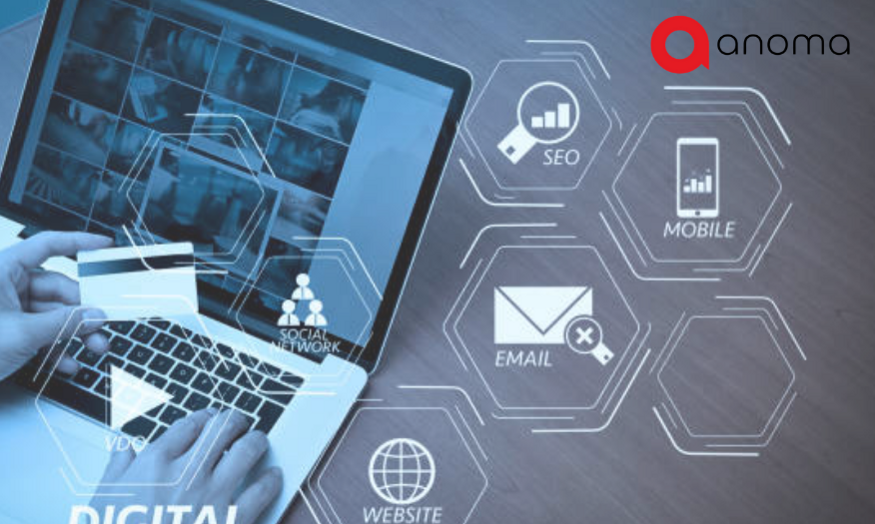 " Business Intelligence makes quicker and easier decisions with better data reporting ''
People can use Business Intelligence – Anoma Tech Inc. platforms to import, process, and analyze data from a variety of sources, including databases, emails, videos, survey results, and more. These data analyses provide decision-makers with mobile, desktop, and real-time business intelligence, allowing them to act on insights to enhance their company.
Users can personalize dashboards, generate spectacular data visualizations, construct scorecards, and compare them to key performance indicators using BI systems (KPIs).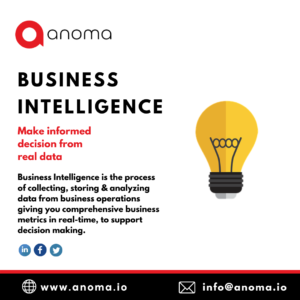 By giving current and historical data in the context of their business, business intelligence may assist firms in making better decisions. Analysts may use BI to provide performance and competitive benchmarks, which will help the company run more smoothly and efficiently.
Analysts will be able to recognize market trends more easily, which will help them enhance sales or revenue. The right data, when used correctly, can assist with everything from compliance to employment initiatives.
Here are a few examples of how Business Intelligence – Anoma Tech Inc. may assist firms in making better, data-driven decisions:
Determine ways to boost profits.
Examine the behavior of your customers.
Compare information with that of competitors.
Monitor and improve performance.
Determine your chances of success.
Recognize market trends.
Identify difficulties or problems.
Why do businesses require BI platforms?
To succeed in today's fast-paced business world, organizations must be data-driven and promote a data-driven culture. To accomplish this, leaders require a modern business intelligence platform that allows everyone to see and understand their data. Business intelligence platforms are more than just software packages for business analytics.
They help your company's BI strategy by making it easier to access and analyze data. Simple analytics platforms import, clean, analyze, and forecast data; however, business intelligence platforms are more robust and dynamic and can adapt as your BI strategy evolves.
Business intelligence's Role in the Future:
We identify current trends each year to keep users updated about new developments. Business intelligence is continually growing in response to changing company needs and technology breakthroughs. Recognize that artificial intelligence and machine learning will continue to progress and that companies may decide to include AI-derived insights into their overall business intelligence strategy.
As companies attempt to become more data-driven, their efforts to exchange data and interact will increase. As teams and departments communicate, data visualization will become increasingly vital.
BI helps customers to track sales in near real-time, gain insights into client behavior, anticipate revenues, and much more. Business Intelligence – Anoma Tech Inc. has been used by a variety of industries, including retail, insurance, and oil, and more are joining every year.
Business Intelligence platforms evolve in response to new technology and user innovation. Keep up with all of the latest trends and developments in business intelligence with Anoma
In the comments box below, please share your views and opinions about the subject.