February 10, 2022
Posted by:

Author Anoma

Categories: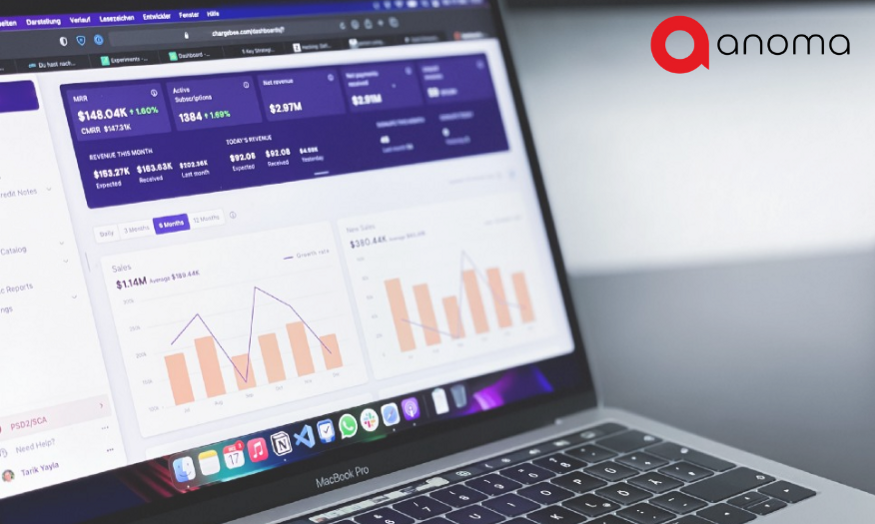 " Data is what you need to do Analytics. Information is what you need to do Business ''
Big data analytics trends – Anoma Tech is the quiet murmur that has become a tempest in recent years. The big data analytics market is expected to reach $103 billion by 2023, according to Wikibon statistics. Artificial intelligence, machine learning, and natural language processing are just a few of the technologies that have emerged as a result of the practical application of data science in numerous industries, and transforming the way we operate.
This will continue to grow in importance, as more firms use data analytics to save costs, improve customer experience, and optimize current operations.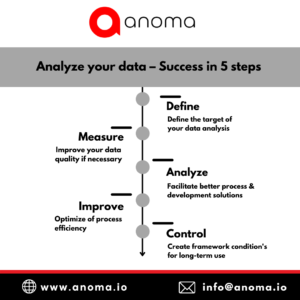 By 2026, the global predictive analytics market is expected to reach $28.1 billion. Business intelligence and big data combine to form predictive analytics. Many businesses already utilize predictive analytics to improve their processes by implementing machine learning/artificial intelligence algorithms, data mining, and predictive marketing.
The traditional approach has been transformed into a more modern, integrated approach thanks to digital transformation tools. As a result of the growing use of the internet, cloud technologies, and connected systems, businesses will be compelled to invest in predictive analytics.
1. Humans will be the driving force behind AI evolution:
Businesses that employ AI for data analytics have a better probability of success than those that don't. However, one of the most significant barriers to AI adoption was the fear of job loss. People were fearful of losing their employment and being replaced by robots as a result of technological advancements.
While their fears were not entirely unwarranted because computers can work quicker, remove errors, and be more efficient, the true promise of Artificial Intelligence will only be realized when humans and machines work together.
That is why, as AI evolves into more complex and accurate algorithms, human responsibilities will become increasingly important. This indicates that human involvement in processes will shift from a more mundane, repetitive activity to a strategic role.
2. Business Intelligence Tools are being used more frequently:
In 2022 and beyond, industries such as manufacturing, business services, consumer services, and retail will boost their use of business intelligence tools and technology. This is due to the fact that these technologies change the way businesses approach data analytics.
Because they reduce the amount of computing and skill necessary to comprehend data, business intelligence tools make big data more accessible. Even if users have no prior experience with IT or data mining, they can nevertheless undertake analytical tasks such as data exploration and data mining.
3. Cloud-based solutions are becoming more popular:
More cloud-based solutions are enabling this change, and helping organizations save expenses associated with old tools and obstacles, as top enterprises and small and medium enterprises become remote due to the pandemic's onslaught.
The use of cloud-based technologies has grown commonplace. Several businesses will opt for Big data analytics trends | Anoma Tech solutions in order to achieve a competitive advantage through business intelligence.
4. Increasing the BI Budget:
With all of the foregoing projections, one thing is certain: many firms will boost their BI/big data budgets by up to 50%. This is especially true in the retail, banking, and technological industries. Big data analytics in the retail sector generated $4.85 billion in 2020, according to Allied Market Research, and this figure is expected to rise to $25.56 billion by 2028.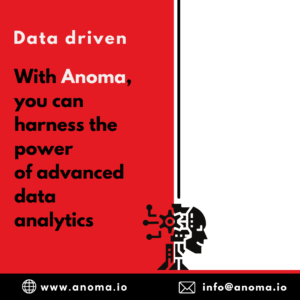 5. Welcome, Data Universe:
The data universe springing up as a result of today's organizations coping with vast amounts of data. Data fabric, data lakehouse, and data mesh are examples of data management designs in the data universe.
These designs are shining examples of how businesses are finding rapid and agile methods to turn massive amounts of data into meaningful insights and actions. Businesses can harness more data, from more touchpoints, in a shorter amount of time while also encouraging team collaboration.
They're the next generation of data infrastructure, and they're about to obliterate data warehouses.
In this fast-changing technology landscape, organizations must embrace change if they are to thrive in the future, stay competitive, and develop with the help of Big data analytics trends – Anoma Tech