February 15, 2022
Posted by:

Author Anoma

Categories: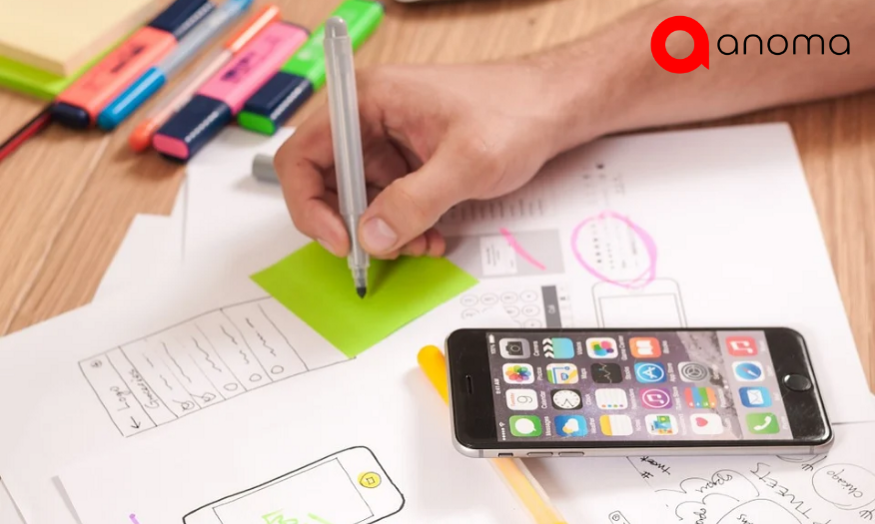 " Mobile Application is becoming not only the new digital hub but also the bridge to the physical world "
In recent years, the new rules of Mobile App Development – Anoma Tech Inc has undergone numerous changes. With the latest trends in mobile apps, new features have emerged, ranging from design simplicity to augmented reality, machine learning to IoT attributes.
Several mobile application features are useful, intuitive, and enjoyable, while others are tedious and redundant. Considering the number of mobile applications in the store, the unique features, and impeccable design elements distinguish the best from the rest.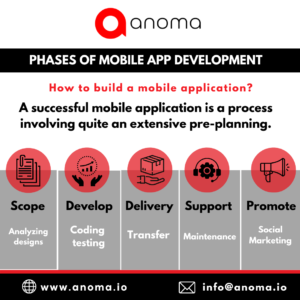 Without further ado, let's look at the key mobile app features that set apps apart from the competition.
1. Implementing Push Notifications:
Better than emails and more effective than any other type of notification. By incorporating push notifications into your app, you can directly connect with your audience and provide them with what they want to see in your app. Push notifications can be anything — a short, sweet text, a graphic, or a combination of the two, depending on what the users prefer.
The best part is that a push notification can be highly customized for a specific user. If your app caters to the food industry, for example, you can send a push notification combining elements of users' favorite food items.
2. Image Resolution of High Quality:
While your app must be faster, it must also have high-quality image resolution. If your app lacks the standard image resolution, it is quite possible that it will demotivate your users to use the app, which will eventually cost you, customers. As a result, the first and most important requirement you should never overlook is high-quality image resolution.
3. Including a Search Feature:
Incorporate an advanced search feature for mobile app users to assist them in finding and scouring for the content they require. This has a significant impact, especially if the app has a large database of content that is difficult for users to access. Top-tier apps enable users to search for relevant content using keywords and key phrases via the advanced search feature and the search box. The app's content is accessible to all types of users thanks to the search function.
4. Include Social Media Integration:
Social media sharing is no longer limited to photo sharing. Most apps now include social media integration, allowing users to communicate and collaborate with others regardless of whether they use the same app.
App owners benefit from having social media on their apps as well because more users sharing their content increases their reach and growth. The key here is to make social media integration seamless, with social sharing buttons directly on the side of every app page.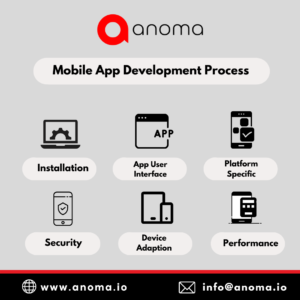 5. Application of Responsive App Design:
The design of mobile apps for every screen size and resolution is quite robust. Responsive app design solves this issue by allowing the app to adapt to any screen size and resolution, including small smartphones and larger tablets. Some smartphones have screens that are roughly the size of a tablet.
Check out the latest iPhones and their market competitors; they're big enough to be called mini-tablets. By incorporating responsive app design during Mobile App Development – Anoma Tech Inc, users will have the best possible experience with the app regardless of the device they are using.
By including the aforementioned capabilities and features during Mobile App Development – Anoma Tech Inc, one can ensure that modern requirements are met to the letter. It is critical to fulfilling as many attributes as possible for the users in order to meet their demands and ensure the app's success.
Mobile App Development – Anoma Tech Inc
Why not contact us to know more about technological advancements in mobile app development?
For more information, please see our website by clicking here.