March 5, 2022
Posted by:

Author Anoma

Categories: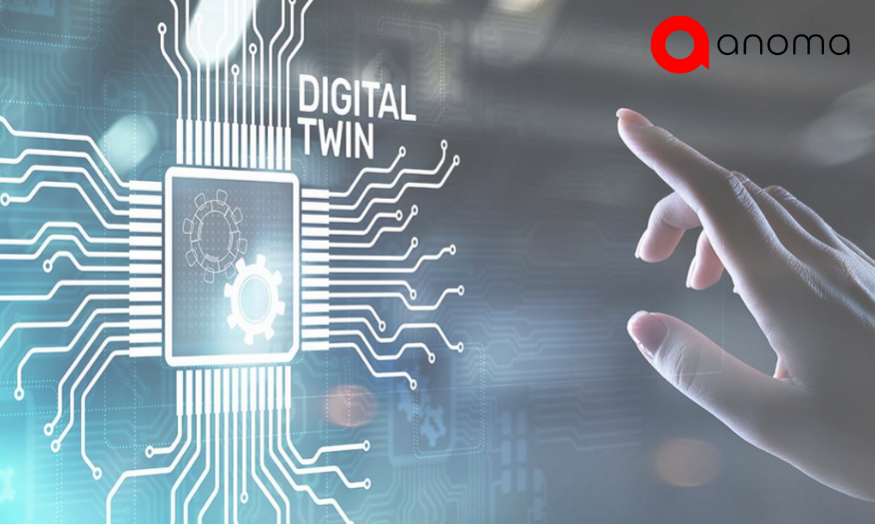 " Digital Twin Technologies will be key in helping automakers navigate the current disruptions as well as the disruptions to come ''
What exactly is a digital twin?
A digital twin is a digital representation of a physical entity, such as an automobile engine, a building, a solar farm, or even an entire city. The digital twin can be used to simulate various processes that this physical entity might go through and predict its performance under those conditions.
Digital twins are simply programs that predict how a product or process will perform based on real-world data. To improve the output results, these programs integrate the internet of things, artificial intelligence, and data analytics.
This technology has earned a reputation in the modern industry due to its wide range of benefits, which include driving innovation, avoiding time-consuming manual testing, and preventing costly failures.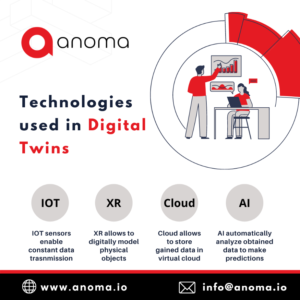 The essential components of a digital twin concoction:
1. Data:
A digital twin requires data related to a product's lifecycle, such as design specifications, manufacturing processes, equipment, materials, and so on, in order to model its response in a real-world application. It can also gather operational data like real-time feedback, historical analysis, and maintenance records.
2. Modelling:
The collected data can be used to build virtual models that predict states like fatigue and analyze the response. These models are based on various knowledge systems, including engineering, science, artificial intelligence, and mathematics. Finally, they can be displayed to the end-user through 3D representations and AR modeling to provide critical performance insights.
Predicting and optimizing the future with simulation digital twins — Hartmann
Use-cases:
1. Manufacturing:
Digital Twins are changing the way products are designed, manufactured, and maintained. It optimizes manufacturing and decreases downtime, resulting in a significant increase in overall profit.
2. Automobile:
In the automotive industry, digital twins can be used to create a virtual model of a connected vehicle. It records the vehicle's behavioral and operational data and aids in the analysis of overall vehicle performance.
3. Retail:
By creating virtual twins for customers and modeling fashions for them on it, digital twin implementation plays a critical role in augmenting the retail customer experience.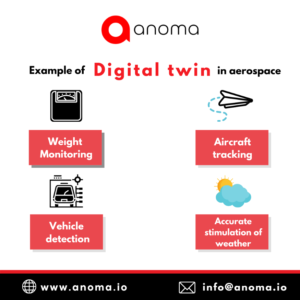 Digital Twin Technology – Anoma Tech
Anoma can serve as your strategic technology partner for a successful transition as you prepare to embrace Digital Twin Technology – Anoma Tech and usher in a new era of performance optimization.
Please share your views in the comments box below.