March 6, 2022
Posted by:

Author Anoma

Categories: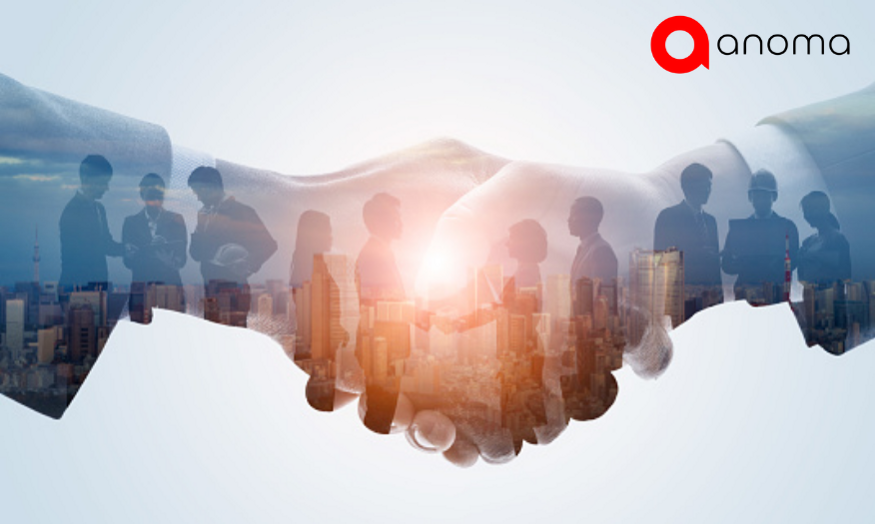 " The way your employees feel is the way your customers feel ''
Companies need more ways to attract and retain employees as the costs of the Great Resignation to continue to rise. One obvious approach is to provide more training and development — according to a 2019 LinkedIn study, 94% of employees said they would stay with their employer if it invested in their development.
However, the rise of remote work matters. Respondents to Training Magazine's 2021 Training Industry Report said their biggest challenge was "getting people engaged in remote training."
Some businesses are attempting to address this issue through improved technology. New delivery formats, such as cohort-based courses, and technologies, such as virtual reality, have the potential to significantly improve the effectiveness of remote training.
However, involving managers may be a more nearby solution to Employee Development – Anoma Tech. According to a recent survey conducted, "at least 70% of the variance in team engagement is explained by the quality of the manager or team leader." This solution appears to be frequently overlooked most managers express suspicions about the effectiveness of their Learning and Development (L&D) function.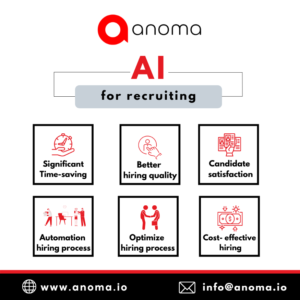 Companies should fix this. Here are five simple but effective steps to help managers take a more active role in employee training and development:
1. Allow managers to tell you what they require:
Managers have a keen sense of the skills that their team members need to develop, and research shows that they are more likely than HR or training professionals to initiate training.
Companies should develop a process for identifying and quantifying training needs directly from managers. This could take the form of a regular survey supplemented by in-depth discussions with a select group of managers who can provide feedback and guidance on training initiatives as they are developed.
Christensen and her colleagues needed to learn what was causing staff to feel stuck in their careers in order to design an effective program. The team conducted 15 in-depth interviews with company executives at various levels, followed by four focus groups. The resulting program concentrated on addressing specific issues identified by managers as preventing employee development, such as how to provide more constructive feedback and hold more effective one-on-one meetings with employees. It also included a "Power Your Team" component that was required for managers.
" Take time to appreciate employees and they will reciprocate in a thousand ways '' — Bob Nelson
It took a lot more effort at first to spend so much time with so many managers, but our impact studies after the curriculum confirmed that having managers involved at multiple points was vital to success.
We've seen a significant improvement in the quality of Employee Development – Anoma Tech interaction, as well as a greater emphasis on continuous development, says Christensen.
2. Make learning objectives and a learning structure:
Managers may find it difficult to encourage their busy and overworked team members to learn something new. One solution is to designate a space and time for learning, which provides managers with cover when encouraging team members to participate.
Novartis chief learning officer Simon Brown describes his company's goal of providing per year for learning in his book The Curious Advantage. With the help of CEO Vas Narasimhan's vocal support, the company has seen Employee Development – Anoma Tech spend more than double the amount of time per year on learning over the last three years compared to the previous period. Having the CEO's support as well as a quantifiable goal makes it much easier for managers to encourage their team members to participate.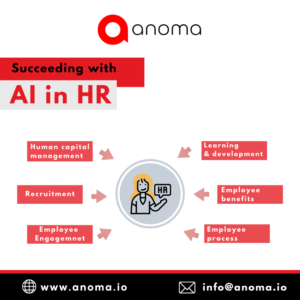 " An employees motivation is a direct result of the sum of interactions with his or her manager '' — Bob Nelson
Furthermore, employees prefer clear goals and structure. Research at Emeritus discovered that workers prefer guided learning experiences, in which training content and assignments are released on a schedule with clear milestones, to self-paced learning, in which all content is available at once. Employee Development – Anoma Tech through the course against a fixed schedule and alongside a group of peers, which is a key feature of these guided learning experiences, also known as cohort-based courses. According to Wes Kao, founder of cohort-based learning platform Maven, the sense of structure and community helps employees complete the course, remember what they learn, and apply it in their roles.
3. Managers should be assigned a specific role:
There aren't enough training and skill-building programs that explicitly define managers' roles. This is a blunder. Managers have far greater visibility and control over employee priorities than a centralized HR or L&D team.
Training programs should use this power to increase participation. For example, rather than having an L&D person announce a training initiative, consider having the announcement come directly from managers to their team members, after which human resources and L&D professionals can reinforce and remind.
4. Assist managers in putting training into practice:
Managers can also assist team members in applying what they have learned.
This approach is used by Aegon, a financial services company headquartered in the Netherlands, as part of a companywide "Analytics for Leaders" program. Part of the program, led by Chief Data and Analytics Officer Hiek Van der Scheer, entails developing concrete ideas for how analytics can be used in various parts of the business. Managers of participants play a role in the program and are responsible for approving and "owning" these ideas. "That ownership was important to me because 'excellent ideas' without an owner will not gain traction," Van der Scheer says.
5. Collect manager feedback:
Most training initiatives only solicit feedback from participants. Companies should also solicit feedback from the participants' managers. This collection will have to be done at a different time. Instead of asking for feedback right after the training, time it for just before the training when managers can provide input on what they expect, and then 30 to 60 days later.
The questions will also be unique. Instead of asking about the training's quality, inquire about its impact.
How should team members put what they've learned into practice, Employee Development – Anoma Tech
How did they fare? What obstacles might stand in the way of them using it more effectively?
As employers deal with a significant shift in the labor market, the burden of retaining and Employee Development – Anoma Tech does not have to fall solely on HR and training departments. Managers are in a unique position to drive employee retention and engagement; companies should provide them with the necessary structure and tools.
So, what are your thoughts on the aforementioned article? Please share your thoughts in the section below and click here to know more.