March 7, 2022
Posted by:

Author Anoma

Categories: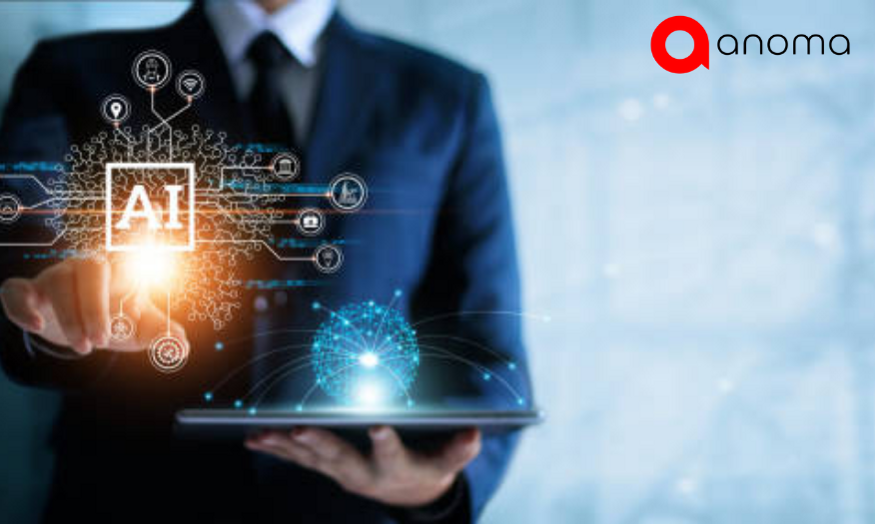 " Predicting the future isn't magic, It's Artificial Intelligence ''
The debate over whether Artificial Intelligence – Anoma Tech will replace humans in the workforce frequently boils down to a two-pronged explanation:
AI will replace humans for most repetitive and manual labor tasks, while humans will excel at soft skills such as creative communication and relationship-building. While some of this is correct — humans and machines will play to their respective strengths, it likely oversimplifies AI's role in our professional lives.
We believe AI will assist humans in doing better human work, specifically by assisting us in improving our emotional intelligence, soft skills, and interpersonal communication skills.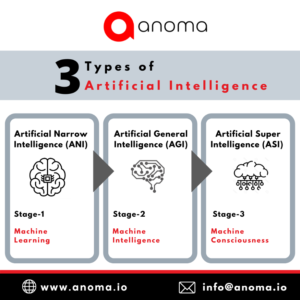 AI algorithms have gotten better at detecting, analyzing, and processing how tone, pitch, facial expression, eye contact, body language, and dozens of other verbal and nonverbal communication features influence communication by leveraging advances in emotion detection, natural language processing (NLP), and computer vision, and combining it with psychology and linguistics.
Success with Emotional Intelligence and Artificial Intelligence
Since Peter Savoy and John Mayer defined Emotional Intelligence as "the ability to monitor one's own and others' emotions, to discriminate among them, and to use this information to guide one's thinking and actions," researchers and businesses have attempted to demystify the art of being a "people person." According to data, emotional intelligence is a strong predictor of professional success.
According to a Yale study, emotional intelligence helps us make better decisions at work. And, according to Project Oxygen, a 10-year study at Google, emotional intelligence is more important to one's success as a manager than IQ or technical skill. The main takeaway is that emotional intelligence is as important as any "hard skill," and investing in it helps individuals and teams succeed at work.
A professional seeking to improve their emotional intelligence must balance working on their own self-awareness and emotional self-management with matching the emotional state of the customers they speak with. It is not only the context of the current interaction and how you read the situation, but also your history with that person and their common goals. Artificial Intelligence can help make this process easier for customer service representatives by not only providing clues about the emotional profile of the customer on the other end of the line but also allowing you to simulate speaking with them.
" Emotions are an essential part of Human Intelligence. Without Emotional Intelligence, Artificial intelligence is incomplete '' — Amit Ray
Artificial Intelligence and Emotional Intelligence in Action
Gong, a sales data analysis firm, analyses interactions between salespeople and customers in order to help sales professionals communicate more effectively and close more deals. Gong uses machine learning (ML) and natural language processing (NLP) to index customer emails and video calls, as well as to glean qualitative insights from quantitative customer data in order to craft better pitches and use more persuasive and empathetic language. Gong isn't a small start-up preaching the benefits of artificial intelligence. It was recently valued at $7.25 billion, and its client list includes Accenture, LinkedIn, Service Titan, Slack, PayPal, Zillow, and many others.
As the pandemic forced global lockdowns in early 2020, Zillow began using Gong to assist its sales professionals in transitioning from in-person to virtual sales. Zillow created a video tour and paired it with Gong trackers to see which key phrases resulted in more sales. Zillow also used Gong's Whisper product, which ranks sales team members based on performance, to identify how their top performers communicated and pitched differently than the rest of the team, allowing managers to institutionalize those best practices.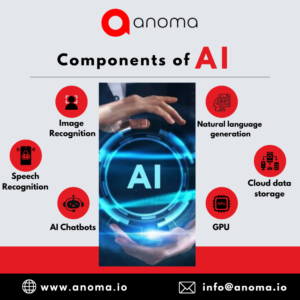 AI's Feedback Loop
Because customer interactions are so important, the customer success industry has been fertile ground for establishing a 360-degree AI feedback loop: insights on customers' emotional states are provided before, during, and after a customer interaction. This section delves into each stage of the customer journey and how AI can help improve emotional intelligence.
Before engaging with a customer:
Customer success managers should have a place to train and practice before speaking with customers, especially if the conversation can be classified. Is this a new contract? Is there a customer cancellation? A request for an upgrade?
Artificial Intelligence – Anoma Tech has patented technology that analyses previous conversations in order to create a customer profile. This profile could include the customer's communication style, identifiable priorities or goals, and even the level of commitment demonstrated in the previous conversation. If you examine the emotional moments of the call and how they drive motivation, you might be able to tailor your presentation to your customer's personality type and see how they react.
" The purpose of Artificial Intelligence is to re-engineer the human mind '' — Chris Duffey
During a customer interaction:
Customer service and customer success leaders can receive real-time feedback and tips on how to better close a deal, handle objections, or empathize with dissatisfied customers. Cresta, for example, uses AI to provide real-time feedback to call center workers via text prompts, so they know what to tell customers in the most common situations. If a customer raises an objection, the technology displays a step-by-step prompt to assist reps in overcoming it. A dissatisfied customer? The Artificial Intelligence – Anoma Tech suggests key phrases or words to the customer in order to calm them down.
After a customer interaction:
The real power lies in insights post-customer interaction because Artificial Intelligence – Anoma Tech can read from previous conversations with the customer and provide improvement feedback. The more the AI is used, the better the feedback becomes, similar to a virtuous cycle.
Companies would be wise to investigate AI solutions that can help their teams become more emotionally intelligent and better communicators. Indeed, AI can improve our emotional intelligence by increasing self-awareness and assisting us in managing key work relationships. Improving your emotional intelligence and communication skills allows you to be more efficient, productive, and empathic. Although the technology is far from perfect, it is becoming smarter by the day as platforms grow in data, scale, and sophistication. The technology is in place to help your teams become more emotionally intelligent and your businesses become more successful and profitable.
Check out some of the best content from our website for more information on Artificial Intelligence – Anoma Tech