April 27, 2022
Posted by:

Author Anoma

Categories: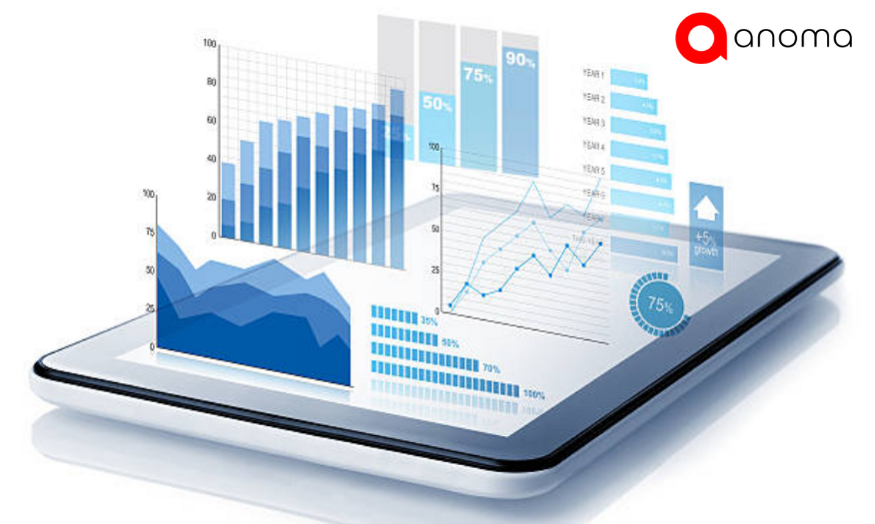 " Who has the data, has the power ". — Tim O'Reilly
Data Science and Artificial Intelligence simplify life for both consumers and businesses. With the advancement of automation and machine learning, as well as increased research and development in this field, it is quickly becoming the solution to many business problems.
Data science and AI are collaborating to automate much of corporate production and development, making significant contributions to faster and more efficient user interactions with machines. In this article, we'll look at how businesses are gradually shifting toward Data Science & Artificial Intelligence – Anoma Tech
Many of these corporations have invested heavily in this sector in order to use this tech idea, which promotes automation and efficiency.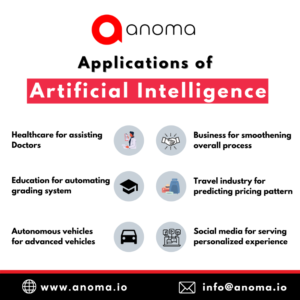 " Data is what you need to Analytics. Information is what you need to do Business '' — John Owen
We will also discuss the impact of Data Science and AI in business, as well as the scope and future of AI and Machine Learning in our everyday lives.
Trends in Data Science and Artificial Intelligence in 2022
The widespread application of AI and data science will skyrocket in 2022. Following developments in hyper-automation and advanced Natural Language Processing can help you spot this trend. In addition, augmented analytics will be combined with concepts such as the Internet of Things to reinforce and improve technologies such as advanced analytics, user interface, and cyber security.
More machines, devices, services, smart cities, and homes will use Machine Learning and Artificial Intelligence, further establishing the future of AI and data science. A major emphasis will be placed on developing more effective human-machine interaction and creating a path to truly autonomous systems capable of handling complex tasks for much longer periods of time without human assistance.
With businesses becoming more reliant on technology to function effectively, some industries are seeing the most Data Science & Artificial Intelligence – Anoma Tech implementations. Healthcare, advertising, banking, education, and machinery are examples of these industries. In healthcare, for example, data science and AI are used to effectively manage patients and human resources such as doctors and nurses.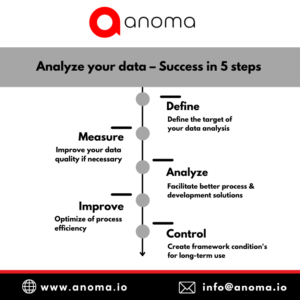 " Data Analytics is merely a means of manufacturing information '' — Carl M Cook
We can use advanced machine learning and AI to solve many medical problems that have plagued us for years, or we can synthesize various types of medication using advanced AI and previously collected and analyzed data. Data Science and Artificial Intelligence have a promising future because of the advanced automation it provides for the various systems we use every day.
Despite the fact that ML and AI are widely used in industrial applications, there is a growing demand for AI to assist daily human interactions with machines and improve products or services, leading to more effective, rapid, and autonomous devices and service user interfaces. Data science has a bright future because it is one of the key solutions to many business problems that can be seen throughout the lifecycle of a company. Companies are putting their faith in data science to save them. They rely heavily on data scientists to accurately analyze and use the massive amounts of data that businesses today work with and generate.
AI's future promotes efficiency, speed, and better resolutions, paving the way for significant investments from IT firms, banking corporations, and other businesses. Companies from all industries are jumping on the AI bandwagon to improve their services and products in the hopes of utilizing Machine Learning, which is the holy grail of technology.
This allows for more research and results in faster upgrades for both consumers and producers.
" Predicting the future isn't magic, It's Artificial Intelligence ''
Here are a few examples of how Data Science and Artificial Intelligence:
Enhance

human-machine interactions

in products and services.
Allow for more precise audience targeting during the marketing and advertising campaigns.
Assist with

business analytics

and problem-solving.
Improve the efficiency and accuracy of production.
Assist in the design and planning of products or projects.
Encourage the effective use of user or customer data.
Improve customer service and respond quickly to service requests.
Assistance with administration, finance, and management.
Data Science & Artificial Intelligence – Anoma Tech has a promising future. This field will grow in importance as companies become more data-centric and realize the true value and potential of data. Data scientists can contribute to massive advancements in products and services, which only adds to their importance. There is a high demand for data scientists, and there are numerous job opportunities that involve working with Data Science & Artificial Intelligence – Anoma Tech
Data science and artificial intelligence are in high demand right now, and these two fields are expected to generate a large number of jobs in the coming years. As a result, many new jobs are becoming available for aspiring data scientists, as well as additional opportunities for those already working in this field.
" The purpose of Artificial Intelligence is to re-engineer the human mind '' — Chris Duffey
Anoma Tech has been offering comprehensive AI & Data Science services, with a focus on practical and tailored services to prepare field-ready data scientists.
Anoma Tech is a leading Applied AI & Data Science service provider.