April 30, 2022
Posted by:

Author Anoma

Categories: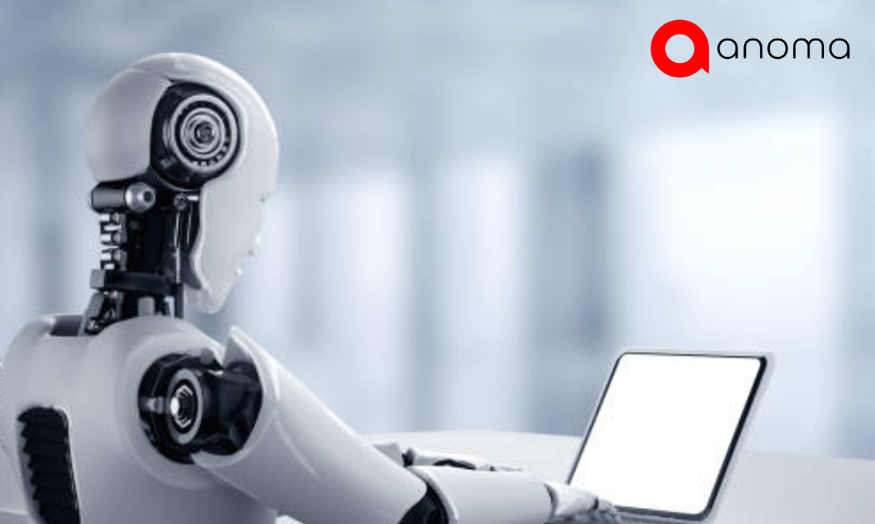 " Predicting the future isn't magic, It's Artificial Intelligence ''
Artificial Intelligence – Anoma Tech is the ability of a computer system or a machine to think and learn and is also a field of study which makes computers smart. AI works on its own without being encoded. The term Artificial Intelligence – Anoma Techmeans a program that mimics human insight and is used to describe machines associated with the human mind, such as "learning and problem-solving."
Artificial intelligence is a modern form of technology where computers mimic, perform several tasks, and think like human beings. It plays various tasks that are helpful to a person like playing with them and understanding what exactly humans are saying.
Artificial Intelligence in our life:
We need to know how artificial intelligence plays a role in one's life.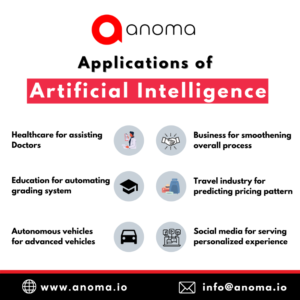 AI helps us to perform day-to-day tasks in our life, make decisions, and complete our daily processes. AI can be found everywhere in our surroundings like in modern video games, where all the characters have artificial intelligence, which allows them to follow the main player, attack, and fights automatically without human interaction.
Another example of Artificial Intelligence – Anoma Tech is the fraud detection system. Many of us nowadays receive fake emails for login into banks, credit card security, etc. This system analyses emails and banks to have security methods that prevent thefts or fake detections from happening. Use of Artificial Intelligence technology,
1. Home Automation
2. Advance GPS System
3. Voice Command Recognition
4. Smart transport System
5. Human-Machine Interaction
" Emotions are an essential part of Human Intelligence. Without Emotional Intelligence, Artificial intelligence is incomplete '' — Amit Ray
Importance of Social network using Artificial Intelligence:
Online customer support:

By implementing bots on websites without needing a human, the queries are answered. This plays a major role in many companies for customers to deal without the need for agents.

Intelligent personal assistant:

The

intelligent assistant

can perform a lot of tasks with voice commands from the user like Siri in the Apple iPhone, which is a great example. You can just give a voice to Siri for calling a person, setting the alarm, web searches, playing music, etc., which can perform tasks by voice commands.

A.I video games:

There is no possibility for creators to control other characters in-game. Thus, the programmers add AI, which controls and allows them to run, shoot, follow, and perform multiple tasks.

Email spam filtering:

Millions of spam emails are sent every day, and it is necessary to have a clean inbox so that you don't mess with your important emails. To overcome the misuse of emails, the system finds the email sender's address, IP, GPS location, etc., and sends a spam box or deletes it completely.

Automatic Cars:

Like more

advancements in automobile technology

, cars also have been manufactured and developed to run without the need for human beings to control them. This type of car works on GPS, camera, and sensors, which can also detect surroundings and perform a smooth run.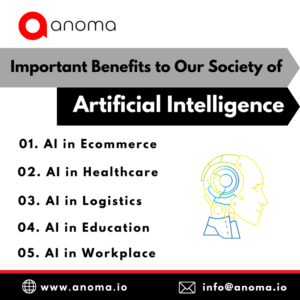 These tell us how important Artificial Intelligence – Anoma Tech has become extremely modern in our life, and we see a lot of great inventions using Artificial Intelligence to make our lives better and easier.
Do you know any other AI being used in creative ways? Drop us your thoughts.
For more information on Artificial Intelligence, take a look at some of the best content on our website, click here