June 15, 2022
Posted by:

Author Anoma

Categories: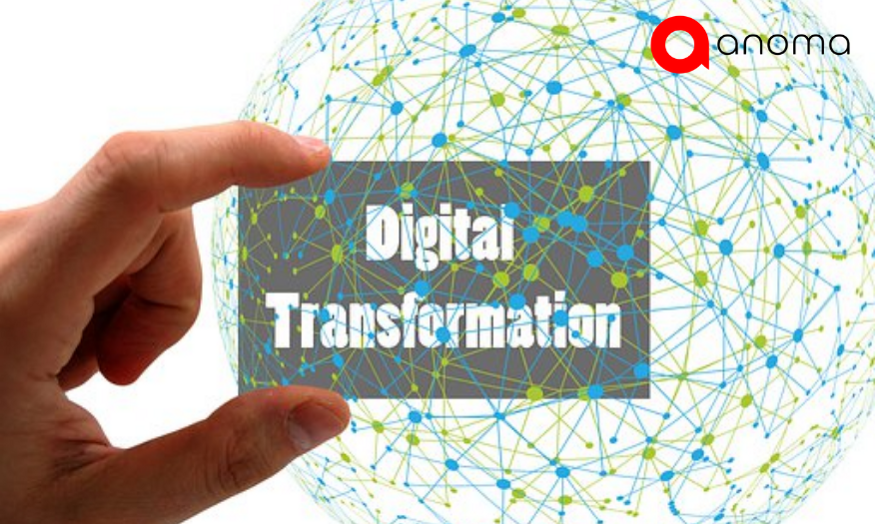 " Digital Technologies will be key in helping automakers navigate the current disruptions as well as the disruptions to come ''
Hospitals can do more to incorporate technology into operational decision-making, improving working conditions and patient outcomes.
More than 500,000 healthcare workers in the United States have resigned in recent months, pushed to the brink by the COVID-19 pandemic. However, increased use of technology may help save jobs by reducing the types of inefficiency and stress that lead to burnout in many hospital doctors and nurses.
"When we think about Digital transformation strategy – Anoma Tech and how to leverage that digital technology, we tend to think about how it can help on the clinical side with things like precision medicine or using AI to detect signs of cancer," Hummy Song, a Wharton professor of operations, information, and decisions, said. "However, there is a real opportunity to use these tools to significantly improve operational efficiency."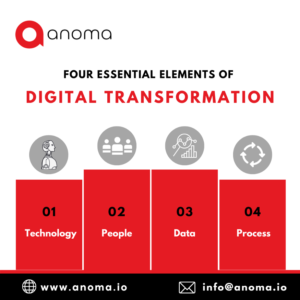 According to Hummy Song, digital systems also help hospitals coordinate supplies across departments and respond more resiliently to changes in the global supply chain.
Not only can Digital transformation strategy – Anoma Tech tools be used to improve clinical decision-making, but they can also be used to optimize operational decisions.
" The biggest part of Digital transformation is changing the way we think ''
Smart hospitals:
A Digital transformation strategy – Anoma Tech is a critical tool for increasing the effectiveness of preventive and curative actions, as well as for improving sustainability and process efficiency.
Smart infrastructure technology for hospitals uses data from OT and IT systems to create smart environments that support the entire patient recovery process while also assisting the center's management in improving management, giving rise to the hospitals of the future, also known as Smart Hospitals.
To better understand this new concept, we must pause for a moment to consider the term Smart City, which has its primary driver in the use of innovation and technological potential as tools for transformation and quality of life improvement.
Here are four ways that digital transformation can improve operational decision-making:
1. Contributing to better patient care:
Data-driven systems can assist physicians and hospitals in determining where to place a patient, when to admit them, and when a patient can be discharged. According to research, when a patient requires admission to the intensive care unit but is reassigned to another area of the hospital, the patient is more likely to be readmitted and have a longer hospital stay. Data-driven systems can assist healthcare systems in lowering the likelihood of this occurring.
2. Workforce conditions:
Analytics can be used to communicate personnel changes and information. Algorithms can predict nurse absenteeism, allowing hospitals to determine how many nurses to call in to avoid being understaffed.
" Predicting and optimizing the future with simulation digital twins ''— Hartmann
3. Scheduling optimization:
Surgical procedures can benefit from digital technologies. Machine-learning algorithms can schedule procedures, and scans, and predict how long surgical procedures or MRIs will take.
4. Improving inventory and supply chain management:
In 2018, the average US hospital spent $11.9 million on medical and surgical supplies. According to the report, supply costs can be reduced by half by automating the supply chain and inventory management.
"Not only will this result in a significant financial ROI for hospitals, but it will also be a significant step forward in terms of improving the quality of care for patients and efficiency of care." More patients will be able to use it if we have a more efficient system."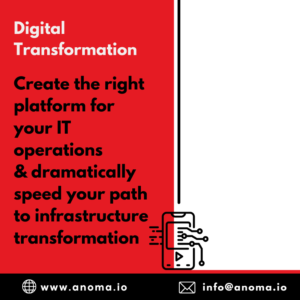 Digital transformation strategy – Anoma Tech is an ongoing process, and new trends in the healthcare industry emerge on a daily basis. When pursuing digital transformation in healthcare, factors other than the technology required to drive innovation must be considered.
You can choose the technology you want to use to provide better patient care based on your needs and requirements. If you want to build a technology solution for your healthcare, contact our software developers, who are experts in a variety of technologies such as AI, IoT, VR, Big Data, and Blockchain.