June 25, 2022
Posted by:

Author Anoma

Categories: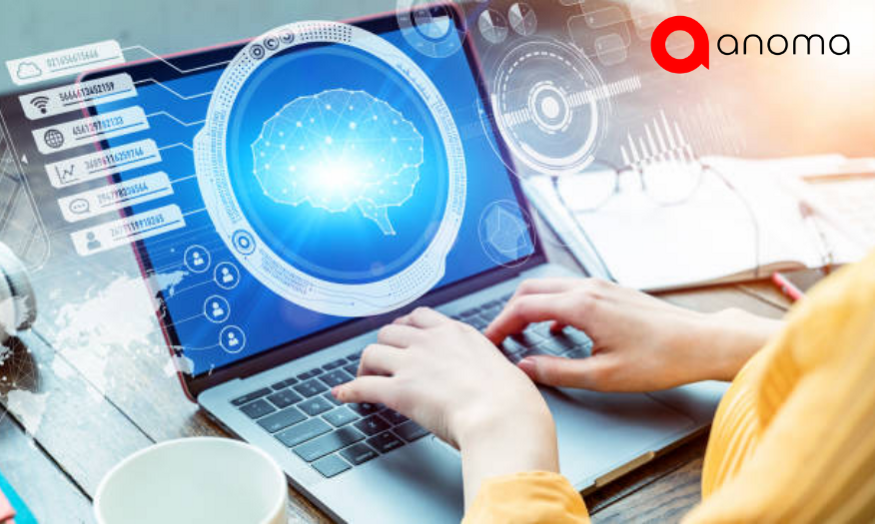 " Technology is best when it brings people together '' — Matt Mullenweg
As technology advances, it becomes more inhuman. This Technology Transformation – Anoma Tech is altering all aspects of innovation and strategy.
Any professional understands that business is constantly changing, and an organization's success is determined by its ability to keep up with the pace of those changes. Technological advancements such as artificial intelligence and cloud storage have accelerated digital transformation in businesses of all sizes.
As leaders seek the best approach to adopting Technology Transformation – Anoma Tech and planning for growth in the coming years, these changes present both opportunities and challenges. Keeping a business on track in these conditions necessitates executives and management who are well-versed in strategic principles and ready to leverage emerging tools.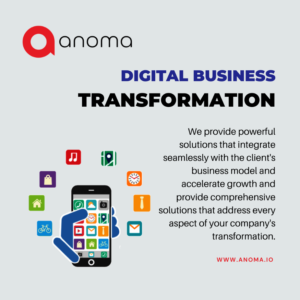 Individuals interested in taking on leadership roles in today's businesses require an education that provides a solid foundation in the most recent technology and processes.
Here are four ways that technology is currently changing business.
1. Customer experiences that are personalized:
Organizations are using their unbelievable ability to collect and store data to improve every aspect of the customer experience. Detailed segmentation is a powerful tool for directing marketing efforts, improving service, and ensuring that products and services meet consumer expectations. Analytics has enabled a new level of personalization, with interactions tailored to individual interests and behavior.
As a result, online shopping experiences are becoming increasingly personalized, with e-commerce sites providing each user with personalized recommendations based on previous searches. Furthermore, having instant access to relevant customer information allows contact centers to streamline interactions, reducing hold times and redundant exchanges.
" Technology makes the world a new place '' — Shoshana Zuboff
2. Improving Logistics and fulfillment:
Robust quantitative data stores have also enabled advancements in fulfillment, allowing products to reach consumers at an ever-increasing rate. E-commerce companies optimize their inventory management and shipping methods by combining advanced approaches to operations and logistics with vertical integration.
The more information these companies have about everything from shipment contents to weather conditions, the better they can plan for delivering products as quickly as possible. The advancement of Technology Transformation – Anoma Tech has made fast delivery a critical component of how many organizations operate.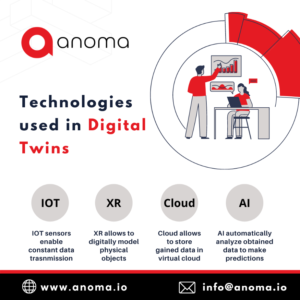 Consumers' expectations for speed and convenience continue to rise, which means that decision-makers must streamline every step between ordering and delivery, using analytics to anticipate periods of high demand. A business demonstrates agility and prepares for growth by prioritizing fulfillment.
3. Engagement is driven by Mobile Apps:
The ease of having an internet-connected device in your pocket changed the way businesses interact with their customers forever. As the general public began to use mobile devices to shop and communicate with brands, businesses looked for ways to capitalize on this shift in order to increase loyalty.
Apps are now the foundation of engagement initiatives, with businesses constantly looking for new ways to connect with their customers in a seamless, omnichannel manner. Leaders must consider how the features available on wireless devices fit into their organization's overall engagement strategy. Apps may offer special deals and convenient features, enticing customers to buy from a mobile-optimized e-commerce site or visit a physical store.
These apps, with their eye-catching design and friendly interactions, can be an excellent tool for making a brand part of someone's daily life.
" It's not that we use technology, We live technology '' — Godfrey Reggio
4. The emergence of automation:
Artificial intelligence advancements have been the most significant technological change for businesses in recent years. Machine learning and predictive analytics systems have forced businesses of all sizes to reconsider how they approach tasks ranging from customer service to cybersecurity. Complex algorithms can complete complex tasks in a fraction of the time that human analysts would.
This technology will continue to reshape how businesses operate. That does not, however, imply that human workers will be replaced. Rather, it will only become more important for professionals to understand how to adapt their processes and strategies to make the best use of the tools at their disposal.
To learn how Technology Transformation – Anoma Tech can help your organization become more human, visit our page to learn more about technology that is transforming business today.