August 17, 2022
Posted by:

Author Anoma

Categories: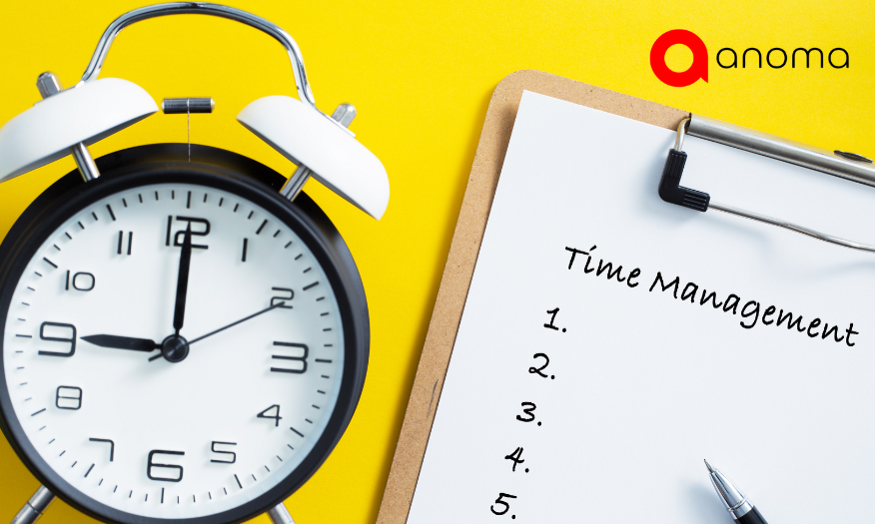 With everything that has been going on, employees have had to constantly adapt. One thing that recent events have highlighted is the importance of Time Management Skills – Anoma Tech 
This is because of the numerous isolated cases of community quarantines that have kept office workers and students at home. Working outside the office, with no outside influences, requires employees to improve their Time Management Skills – Anoma Tech in order to survive and thrive.
Those who have a good handle on their time management are the ones who are adapting well. But what factors contribute to effective time management?
To help you answer that question, we've compiled a list of the five best time management strategies for employees.
It's also worth noting that these habits will boost your productivity long after the pandemic has passed: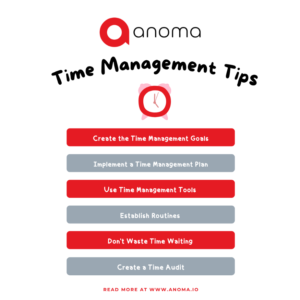 5 Tips for Employee Time Management:
 1. Time Blockage:
For those in the professional world, time blocking is a popular method. That's because time blocking allows you to easily determine which tasks to prioritize in a given hour.
It's similar to having class schedules. This time, however, you will be in charge of what gets done at a specific time. Don't be concerned! It is not difficult to plan.
You may find that this works best if you take advantage of the online tools. Consider Google Calendar as an example. This free tool is useful for more than just scheduling one-time events.
2. Classify your priorities:
Many people believe that Time Management Skills – Anoma Tech consists of making lists and checking off tasks as they are completed. This is not the case.
The problem with simply making lists is that it does not indicate which tasks are more important than others. Without that descriptor, all of your tasks will become muddled.
This is why it's critical to understand which tasks are more important than others. Organizing your priorities can help you streamline your work process.
3. Have a weekly Evaluation:
Do you always use up all the time you set aside for a task when planning it? Do you find yourself going beyond the specified range?
This third tip is intended to assist you in either of these scenarios. A weekly assessment is useful because it shows how much time you spend on being productive. Consider it an audit of your work process.
Assume you set aside 3 hours to complete a report. Make a note of how much time you spend on that report the next time you tackle it. The outcomes may surprise you.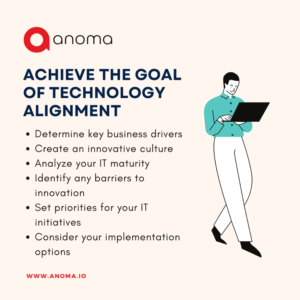 4. Take a break if you need to:
But break times aren't productive, you may be thinking. Then I'm not working." We're here to tell you that's incorrect.
This is due to the fact that the human mind can only be productive for so long. As an employee, you will require a proper break-in between tasks to ensure that you remain productive and efficient.
You'll have to strike a balance. It's important to concentrate on your work, but spending too much time doing so will lead to stress and mental blocks. We're sure you've all had similar experiences.
The goal is to avoid this type of fatigue. With planned breaks, you can at the very least get up and walk around. This will help you organize your thoughts for when you return to work.
Make use of timers to assist yourself. That's right, the old-timer. Set a 10-minute timer for every two hours of work. The most important thing is to stick to your plan. Don't let the breaks run out.
5. Know your restrictions:
Sometimes our job becomes so exciting and engaging that we try to complete as much of the work as possible. Sometimes people simply want to demonstrate to their bosses that they are willing to put in the time and work long hours.
The issue here arises when we accept too many tasks. We will all have limitations as humans. However, as long as you are productive with your time, you will be in a much better position to achieve positive results in the workplace in general.
As a result, it's critical to maintain open lines of communication with your supervisor or boss. When your plate is full, you should be able to tell them. It's not so much about saying no but explaining your situation.
Keep in mind that your goal is to be productive. That will not be the case if you have overburdened yourself with numerous tasks.
The most important thing for you to understand as an employee is your full potential as well as your limitations on the job. Begin there, and you should be able to find a working process that works for your schedule.
Remember that Time Management Skills – Anoma Tech are your watchwords. You are attempting to optimize these two concepts for time management. It will take some trial and error, but the end result will be worth it.
At Anoma tech, We employ the most talented top-tier resources in the USA and also across the globe primarily in Egypt, Canada, LATAM, UAE & India.
We have supported not only the existing code base but also built the core frameworks from scratch. Anoma Tech Inc. provides services in a wide variety of technologies which also include Mobile product development, Web Development, Quality assurance, and DevOps tech stacks for all scales of companies.
If you'd like to learn more please visit our website for more related blogs.