September 7, 2022
Posted by:

Author Anoma

Categories: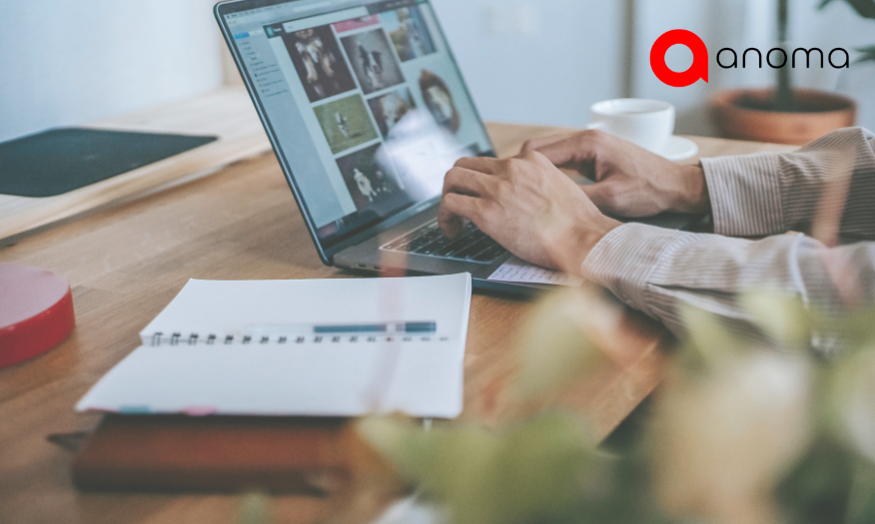 " Focus on being productive instead of busy '' — Tim Ferriss
People who identify as underrepresented continue to have higher rates of stress, exhaustion, and burnout. This is due to various factors, including the numerous effects of workplace bias, microaggression, and marginalization.
Leaders must incorporate new ways to build empathy and show up for their teams as allies and activists as we rethink the future of work. New managers, in particular, have a unique opportunity to use their power to effect positive change.
According to our recent research, people who have at least one ally at work are nearly twice as likely to be satisfied and feel like they belong. Allies contribute to creating a psychologically Remote Workplace – Anoma Tech with lower turnover and more engaged, productive, and happy employees.
Managers have an added responsibility to serve as role models for inclusion across teams. As a new manager leading a remote or hybrid team, you may face unique challenges. However, allyship actions in the distant world are not dissimilar to those in the physical office.
There are only a few more things to consider,
1. Learn, Unlearn and Relearn:
Allies in the Remote Workplace – Anoma Tech who make an effort to learn about their co-workers' unique experiences, unlearn their biases and stereotypes, and relearn new skills with the understanding that there is an imbalance in opportunity that must be corrected in order for everyone to succeed. This development in teams begins with managers initiating interactions that foster empathy and open communication.
You and your team will not have random water cooler chats or run into each other in the hall in remote settings. If you want to improve your relationships and truly understand one another, you must be intentional and schedule those moments.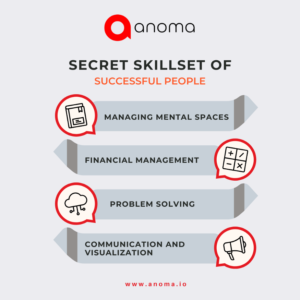 " The key is not a prioritize what's on your schedule, but to schedule your prioritize '' — Stephen Covey
2. Make a new water cooler:
Virtual team-building exercises or informal group activities can help remote or hybrid team members connect. You could arrange for everyone to have a meal or drinks delivered to their homes and enjoy each other's company during a brown bag lunch or coffee/tea break.
If your team is having difficulty connecting during coffee breaks, there are numerous virtual team bonding activities to consider. You can create groups such as gingerbread houses, cooking, make terrariums, create art, play trivia or digital games, and do other activities.
Another straightforward option is to set up a #water-cooler Slack or intranet channel.
3. Provide allyship education:
According to our findings, most people prefer to learn about allyship through interactive training, which is generally very effective. 97% of people who work in companies that provide allyship training have allies in their workplace. Many practitioners of diversity, equity, and inclusion (DEI) provide interactive Remote Workplace – Anoma Tech
Inquire with your DEI, human resources teams, or employee resource groups about the learning opportunities they provide. As a leader, you now have the authority to start these types of conversations.
" Success is very much the intersection of luck and hard work '' — Dustin Moskovitz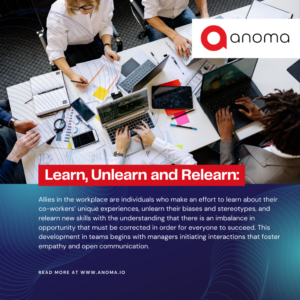 4. Do not cause any harm:
Allies make changes to their own words and actions to avoid unintentionally harming people with biases and microaggressions. The majority of biases and microaggressions occur in remote and physical workplaces, and some are exacerbated in the virtual world.
5. Take note of your micro-expressions:
We can only see a rectangle of each other on video, so our facial expressions and upper body language are amplified. If we are looking off to the side, multitasking, or otherwise appear to be less than fully present, the person on the other end of the line may feel and experience the call differently.
Furthermore, we frequently switch from meeting to meeting. We unintentionally transfer energy from one meeting to the next. Anger, frustration, and stress can all manifest in unexpected ways. Taking a moment between meetings to reset and refocus is something you can model and encourage your team to do as well.
6. People should be advocated for:
Our research shows that when asked to name an important way an ally has shown up for them in their life, most people recall a time when an ally used their power or influence to advocate for them in ways that helped them advance in their careers.
Advocacy is a critical component of good allyship, and it is especially important for managers. We discovered that people want allies to believe in them, boost their confidence, and mentor them.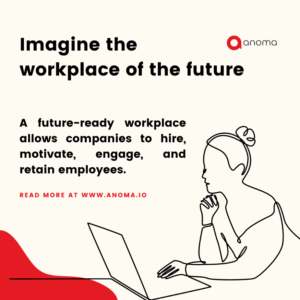 7. Regularly provide constructive feedback and micro affirmations:
Ensure that you provide consistent, equitable, and actionable feedback during one-on-ones. Women, particularly women of color, receive less quality feedback that can assist them in making necessary course corrections and developing as leaders.
While providing constructive feedback can be difficult, it is now an essential part of your job and is in your team's best interests. Your team must understand how they can improve in order to reach their full potential. People will likely be grateful if you are thoughtful and empathetic in your delivery (explaining what worked and what didn't and brainstorming ways to improve together).
" If everyone is moving forward together then success takes care of itself '' — Henry Ford
At Anoma tech, We employ the most talented top-tier resources in the USA and also across the globe primarily in Egypt, Canada, LATAM, UAE & India.
We have supported not only the existing code base but also built the core frameworks from scratch. Remote Workplace – Anoma Tech provides services in a wide variety of technologies which also include Mobile product development, Web Development, Quality assurance, and DevOps tech stacks for all scales of companies.
If you'd like to learn more please visit our website for more related blogs.