September 26, 2022
Posted by:

Author Anoma

Categories: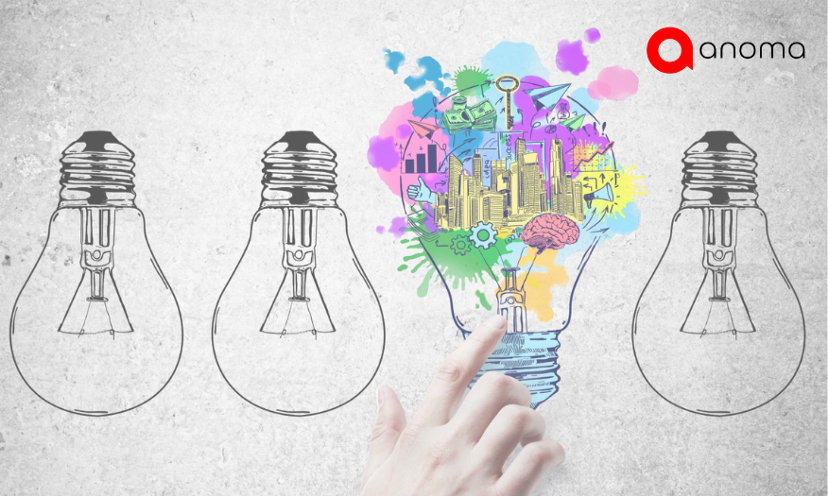 " Innovation is the ability to see change as an opportunity ''
Breakthrough innovation creates new product families and economic opportunities by introducing new paradigms and platforms. However, it is never a single task. Even the largest corporations require partners.
Power of Partnership – Anoma Tech offers numerous advantages. They reduce R&D costs, add expertise and flexibility, and aid in the creation of new markets. They can also shorten the timelines for innovation and commercialization, which is critical given that breakthroughs can take decades to achieve and commercialize. As a result, 94% of executives in the technology industry consider innovation partnerships to be a critical strategy.
How did reshaping the collaboration's terms and model enabled the partner to reach a larger market?
META and the companies involved had to develop new ways to foster trust and openness, manage risk, and communicate opportunities in order to develop these relationships, which were designed to encourage increasingly breakthrough innovations.
More specifically, they should
Establish complex rules specifying IP ownership and the right to commercialize or profit from the outcomes of their collaboration.
Establish a fair and effective dispute resolution system.
Address how to allocate risk and financial burden.
We've learned a lot about what makes partnerships successful through innovation. We will present some useful guiding principles that have emerged from our research in this article.
1. Engagement Rules:
Trust is the foundation of all successful innovation collaborations. To keep sellers, buy in and avoid mistrust or distraction from eroding the partnership, create transparent, winning experiences for sellers.
It is critical to establish trust with partners not only before but also during assistance. It aids in the development of long-term relationships. There are several approaches to this: Involve partners in the innovation process. Maintain your relationship with them even after you have delivered the received innovation.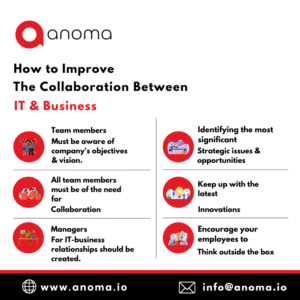 " Great innovation only happens when people aren't to do things differently '' — Georg Cantor
2. Resolving disagreements:
Of course, mutual altruism will never eliminate all conflict. As a result, when establishing the terms of their joint venture, partners must formally acknowledge that disagreements and disputes are likely to arise and that representatives from both parties will need to work together to resolve them.
They will need to devise a dispute resolution system that is based on the parties' long-term relationship and treats both equally.
3. Risk distribution:
Then there's the cost, which is significantly higher when technologies are developed and optimized specifically for a product or application. This is especially true for first-generation products or applications with low volumes and partners eager to recoup their R&D investments.
A collaborative, Power of Partnership – Anoma Tech dedicated to the development and marketing of materials, components, and equipment could make them commercially viable from the first day of production, at a scale likely to lower manufacturing costs.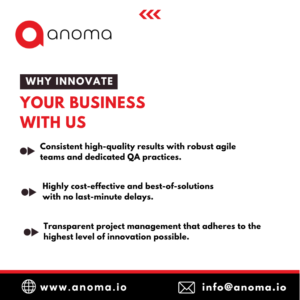 It all comes down to trust in the end. If you want to develop and commercialize successful innovations efficiently, you must collaborate with partners who bring their own interests, expectations, and concerns to the table. To build trust and productive collaboration in this situation, you must establish clear, win-win engagement rules and figure out how to allocate risk appropriately.
If you can manage this, you will be able to navigate the inevitable conflicts and concerns, and you will be able to not only maintain but also accelerate your Power of Partnership – Anoma Tech
" Innovation is the only way to win '' — Steve Jobs
At Anoma tech, We employ the most talented top-tier resources in the USA and also across the globe primarily in Egypt, Canada, LATAM, UAE & India.
We have supported not only the existing code base but also built the core frameworks from scratch. Anoma Tech Inc. provides services in a wide variety of technologies which also include Mobile product development, Web Development, Quality assurance, and DevOps tech stacks for all scales of companies.
If you'd like to learn more, please visit our website for more related blogs.