October 6, 2022
Posted by:

Author Anoma

Categories: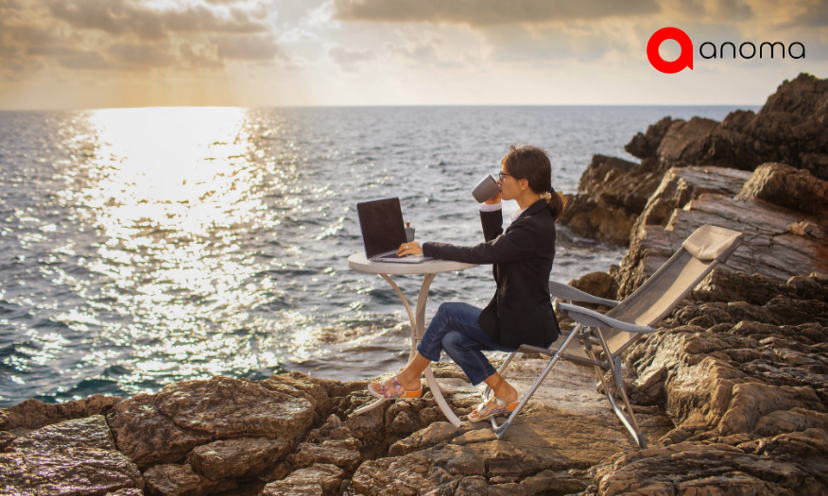 " Successfully working from home is a skill, just like programming, designing, or writing. It takes time and develops that skill '' — Alex Turnbull
Have you considered switching to a remote job? If this is your first time considering working outside of a traditional setting, you probably have a lot of questions. Or maybe you're not sure what questions you should be asking. In general, these inquiries will concern work schedules, workload, benefits, pay, and connectivity to the office and co-workers. All of these are important topics!
Indeed, you'll probably have Remote Workplace – Anoma Tech more flexibility in how you dress and set the device than you would with co-workers. You'll probably have a shorter commute, and you can make every day a "bring your dog to work" day. Beyond that, what to expect from a remote job can vary greatly from one company to the next.
Understanding the Variations in Remote Work:
By asking the right questions, you can ensure that the company meets your needs and that the role is a good fit for you. Many workers who are considering remote and flexible options for the first time are surprised by how much variation exists within that term. Prepare for success by learning the new role that may not suit you.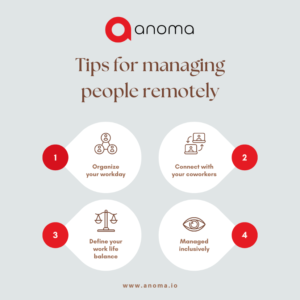 Structure of the Timetable:
Many remote workers benefit from choosing their hours and tailoring their work schedules to fit their needs if they're eager to set their own schedules. There are almost always options whether you are a night owl or an early bird. However, you should be aware that many jobs have set schedules to ensure that the entire team is online and able to collaborate at the same time. Or, in certain roles, client needs can only be met at specific times.
" Remote work offers flexibility, and we appreciate work-life-balance that comes with that '' — Jess Scott
Remote Control (Hybrid or Full-Time):
It is critical to understand that being remote does not always imply being absent from the office. Although many do, not every Remote Workplace – Anoma Tech from home 100% of the time. Some remote positions necessitate some travel or split time in the office.
Everything is subject to the company's policy. This is an ideal schedule for many people because they will still get in-person socialization while being able to flex their remote days to meet personal needs or take a break from a high-stress commute.
Workplace Culture:
Those who haven't worked remotely often imagine their co-workers sleeping in, working for a few hours, and then relaxing for the rest of the day, which is far from the case. The workload for remote jobs is very similar to that of office jobs. SPEAK UP if something feels overwhelming or if you don't feel like you have enough to do!
It can be difficult for leaders to determine what is a comfortable and reasonable workload in a virtual environment. You must be comfortable being your own advocate and communicating any expectations or being overwhelmed. You could investigate how projects and tasks are assigned and monitored.
" People today really value workplace flexibility & remote work because it allows them to focus their energize on work and life as opposed to commuting '' — Ken Metos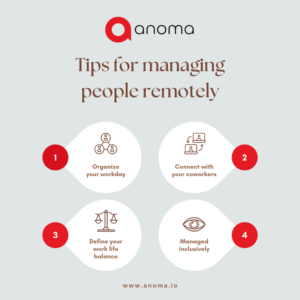 Virtual Gatherings:
To keep teams connected and working toward common goals, many remote jobs necessitate virtual meetings and conference calls. Along with learning how to use the software, you'll want to delve deeper if you live with family or friends. Will you need a quiet place to hold your meetings? It will be difficult to hold a virtual meeting when others are at home if you do not have a quiet home office space.
Finding a Job That Meets Your Specific Requirements
So, if you're thinking about a Remote Workplace – Anoma Tech, do your homework. It's best to know what kind of structure and schedule you're looking for before you start job hunting.
" Remote work open ups opportunities for companies to go beyond hiring locally and dive into a greater talent pool '' — Sharan Koifman
During interviews with recruiters and hiring managers, you can learn more about the compensation structure and communication expectations. Knowing these details ahead of time can help you make an informed decision about your next career move.
Remote Workplace – Anoma Tech
At Anoma Tech, We employ the most talented top-tier resources in the USA and also across the globe primarily in Egypt, Canada, LATAM, UAE & India.
We have supported not only the existing code base but also built the core frameworks from scratch. Anoma Tech Inc. provides services in a wide variety of technologies which also include Mobile product development, Web Development, Quality assurance, and DevOps tech stacks for all scales of companies.