January 17, 2023
Posted by:

Author Anoma

Categories: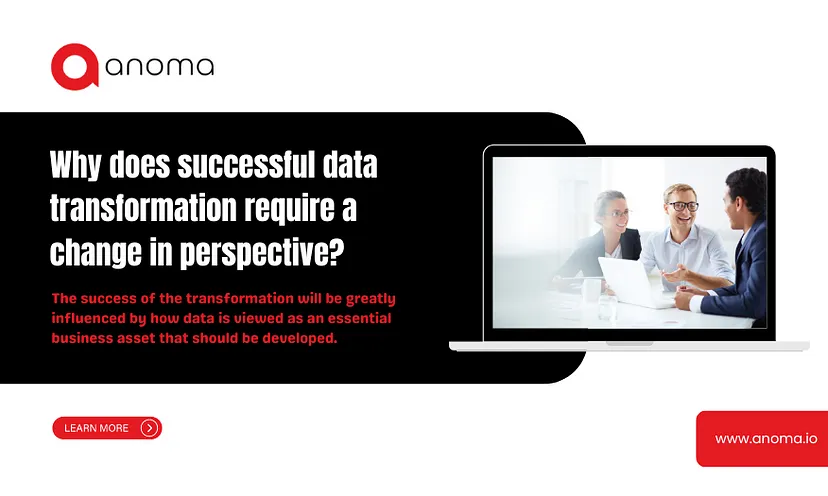 " Digital transformation requires changes to processes and thinking — changes that span your internal organizational silos. "
It is common to consider undertaking a company-wide Data transformation – Anoma Tech and creating a successful data strategy as information technology (IT) initiatives. Many business leaders are unaware that in order to successfully transition from on-premises to cloud solutions, they must change their perspective from one "this is an IT problem" to "this is a larger business project that will give a solution for the entire organization." Data transformation is essentially a socio-technology for companies.
Once that transition has taken place, leaders and talent throughout the company will start to understand the potential worth of data and how to use it to produce greater results. That is why culture and the ways that culture plays a vital role in the process are the keys to a successful data transfer.
Establishing what data means to the organization is the first step in a successful transformation:
In the last five years, the cloud industry has undergone a profound upheaval. The main difference is that, unlike a few years ago, businesses now see data as a source of growth that needs to be nurtured and grown rather than just an asset. The value of data to a business has changed due to a cultural shift, and this increased focus on it across industries.
Organizations are beginning to view data as a product, and as such, they are interested in learning how to make the most of it in order to obtain the most valuable insights and eliminate silos between various departments. To accomplish this successfully, leaders from several departments inside the company, including finance, marketing, IT, and others, must come together to discuss their vision for the use of data and the priorities that will guide choices.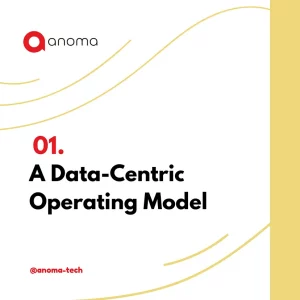 Strong executive sponsorship as a top priority:
The most effective data efforts all have strong executive support in common. The cultural attitude truly moves to be perceived as an initiative for the entire organization beyond just a bullet item on a presentation when members of the leadership team act as advocates for this process.
" The biggest part of our digital transformation is changing the way we think. "
In addition to introducing a new operational paradigm, executive sponsorship may ensure that Data transformation – Anoma Tech is a strong, established, and collaborative endeavor across the firm. You must empower the business by giving them the ability to make decisions, develop relationship capital to get past obstacles, and support collaborative leads who steer the changing boat in the same direction in order to unlock the value of data.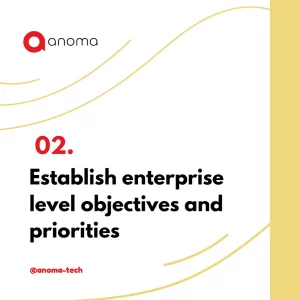 Recognizing the ROI everywhere:
Several advantages are obvious, even though the return on investment (ROI) from switching to current systems varies somewhat depending on the amount of data and business. These include a more complete understanding of data, effective and productive Data transformation – Anoma Tech, less security risk, more organizational collaboration, and talent for managing data that is more mature.
These advantages go across the entire company and are not just limited to finance or marketing. The productivity savings are noticeable right away because switching from a decentralized data warehouse to a centralized data warehouse operation model immediately improves efficiency.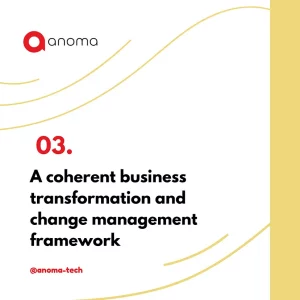 Like how software and hardware are affected, there is a significant reduction in the demand for low-value maintenance tasks and an increase in elasticity.
Businesses can provide new services to clients by updating their operating and service delivery models. Think of a company that is undergoing a data transformation as a result of an acquisition, for instance. This company sought to increase consumer promotions and advertising, but there were already silos in place that needed to be dismantled.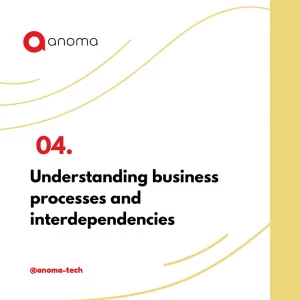 A global MNC team created a new data lakehouse by combining legacy, on-premise data from both enterprises with contemporary cloud data via data engineering. The firm raised client upgrades by 15% once the plan was put into action, all thanks to the availability of comprehensive Data transformation – Anoma Tech
" Change is the law of life and those who look only to the past or present are certain to miss the future. "
Although the idea of a healthy data culture is new, it is nevertheless essential for enterprises in the modern era. There should be an understanding that data transformation represents a fundamental cultural shift with the potential to unlock enormous advantages, along with the removal of silos.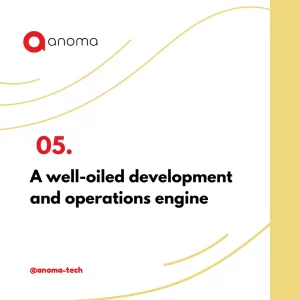 The success of the transformation will be greatly influenced by how data is viewed as an essential business asset that should be developed and used to produce better outcomes both internally and for the customer.
Organizations that fail will do so due to their incapacity to influence change in the corporate culture, not because of technology.
Read more at www.anoma.io