April 4, 2023
Posted by:

Author Anoma

Categories:
"Coming together is a beginning. Keeping together is progress. Working together is a success." — Henry Ford
Way to build your TEAM – Anoma Tech teams present a variety of challenges. For example, you will most likely be working under tight deadlines, with little time to troubleshoot any issues that arise.
However, because of the short timeframes and highly specific tasks that temporary teams frequently face, they frequently work with increased energy, commitment, and unity of purpose. Furthermore, they can frequently find quick and creative solutions to problems and quickly learn new skills.
The seven steps outlined below can help your pop-up team get up and running quickly and efficiently.
"Talent wins games, but teamwork and intelligence win championships." — Michael Jordan
1. Define and manage the project's scope
To achieve its goals, your team must be laser-focused. Manage the project carefully to avoid work expanding beyond its initial parameters, which can cause delays and cost increases.
To avoid this, you must define the scope of the required job and ensure that your team members understand it. This entails developing Way to build your TEAM – Anoma Tech that specify the expected outcomes for the team and its members.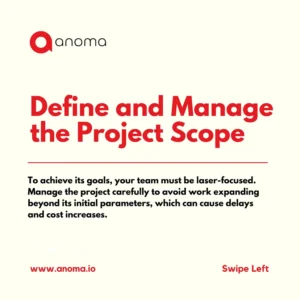 2. Modify Your Skill Set
If you are used to managing in a traditional team structure, you'll already be familiar with many of the skills required to manage a temporary team. Flexibility, resilience, and emotional intelligence are especially beneficial.
However, you must shift your focus from long-term team building to short-term gains.
For example, facilitating collaboration among team members is more important than getting to know each person in depth. You will also need to Way to build your TEAM – Anoma Tech new skills and tasks more quickly.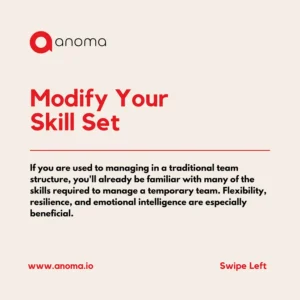 3. Make Yourself Heard
It is critical to establish your credentials in a situation where there is little time for building trust because tasks may need to be assigned almost immediately.
Bring everyone together and introduce yourself, sharing your background and skills succinctly so they understand why you are the boss.
"A leader must inspire or his team will expire." — Orrin Woodward
4. Highlight the Purpose
A group of people who have never met before and have a diverse set of skills may appear to have little in common. It is therefore critical to bring people together who have a strong sense of purpose.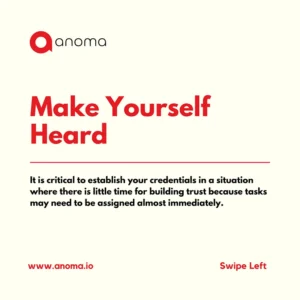 From the start, emphasize the significance of what you and your team are there to accomplish. Begin by holding a briefing meeting to state objectives, Way to build your TEAM – Anoma Tech to your organization's values, and gain team buy-in. This will assist you in bringing your task or project vision to life.
5. Organize the Work of Your Team
Because your team will only be together for a short period of time, it is critical that they begin working efficiently right away.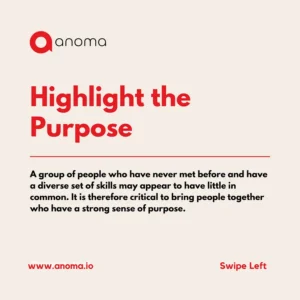 You can assist them by dividing their work into precise portions. Each one should have clearly defined completion criteria and be assigned to specific people to avoid ambiguity or overlap. More information on selecting the right team member to complete a specific task can be found in our article on Task Allocation. If a good fit cannot be found, be prepared to switch people between roles.
Read more at www.anoma.io