July 5, 2023
Posted by:

Author Anoma

Categories: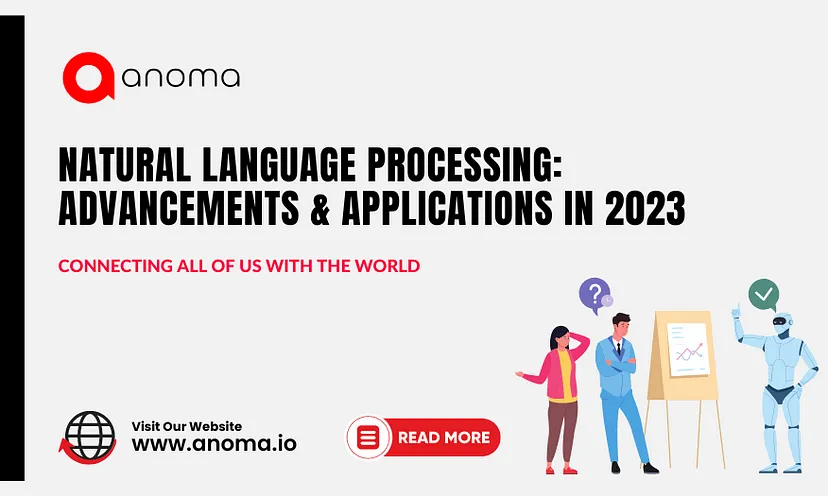 " Success in creating AI would be the biggest event in human history. Unfortunately, it might also be the last, unless we learn how to avoid the risks. "– Stephen Hawking
Natural Language Processing – Anoma Tech is a branch of artificial intelligence that focuses on enabling machines to understand and interact with human language. Over the past few years, there have been significant advancements in NLP technology, including breakthroughs in machine learning, deep learning, and neural networks.
These advancements have enabled NLP to be applied in a wide range of applications, from chatbots and virtual assistants to sentiment analysis and language translation.
As we move into 2023, the potential applications of NLP continue to expand, and we can expect to see even more innovative uses of this technology in the years ahead.
Here are some of the features of Natural Language Processing (NLP) advancements and applications in 2023:
1. Improved accuracy: With the help of advancements in deep learning and neural networks, Natural Language Processing – Anoma Tech have become more accurate and can understand natural language with greater precision. This has led to more effective applications in areas such as sentiment analysis and text classification.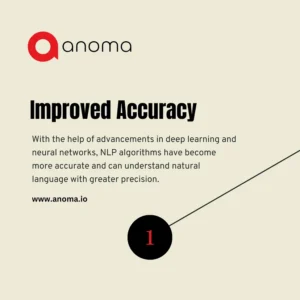 2. Multilingual support: NLP algorithms have become more adept at handling multiple languages, which has opened up new opportunities for international businesses and organizations. Machine translation, for example, has become more accurate and reliable, making it easier for people to communicate across language barriers.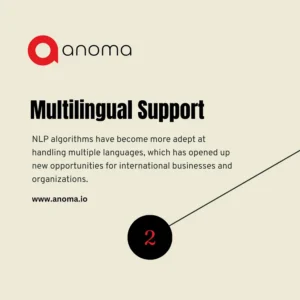 3. Chatbots and virtual assistants: NLP technology is being used to power chatbots and virtual assistants, which are becoming increasingly common in customer service and support roles. These tools can understand Natural Language Processing – Anoma Tech and provide relevant responses, reducing the need for human intervention.
" The key to artificial intelligence has always been the representation. " — Jeff Hawkins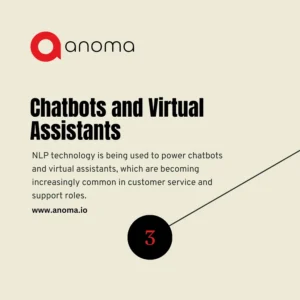 4. Content generation: NLP algorithms can be used to generate content, such as product descriptions, news articles, and even creative writing. This can help businesses to streamline content creation processes and improve their online presence.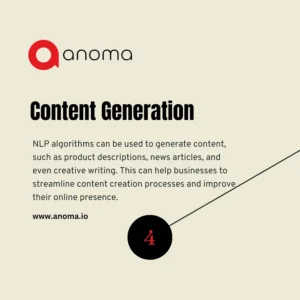 5. Voice recognition: NLP technology is being used in voice recognition applications, such as speech-to-text software and virtual assistants like Siri and Alexa. As voice-based interfaces become more common, the accuracy and efficiency of NLP algorithms will become increasingly important.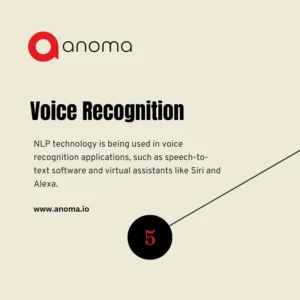 In conclusion, the topics of artificial intelligence, emotional intelligence, cloud computing, people management, and performance management are all critical areas for any technology firm to understand and master.
By staying up-to-date with the latest trends and best practices in these areas, your company can drive innovation, improve customer experiences, and cultivate a thriving workplace culture.
" Robots are not going to replace humans, they are going to make their jobs much more humane. Difficult, demeaning, demanding, dangerous, dull — these are the jobs robots will be taking. ''– Sabine Hauert
If you're interested in learning more about these topics or exploring innovative solutions to help your business succeed, be sure to visit www.anoma.io for more information.
At Anoma, we're passionate about helping businesses harness the power of technology to achieve their goals, and we look forward to partnering with you on your journey to success.